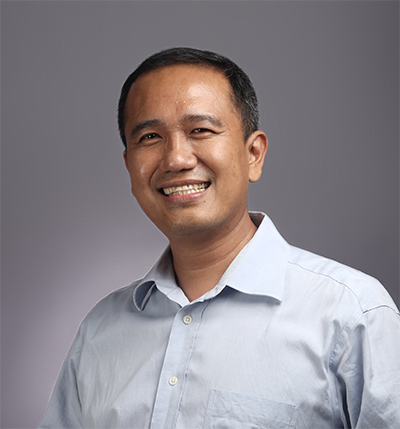 Aison Garcia
Aison is an alternative lawyer advocating for the rights of farmers, fisherfolks and indigenous peoples through community legal empowerment. Among the cases he handled are the Sumilao Farmers, Banasi Farmers and Hacienda Luisita Farmers who won their lands through creative legal means and active non-violent community actions. He is involved in policy reforms and lobbying of legislations that will help the farmers and fisherfolks like the Comprehensive Agrarian Reform Program Extension with Reforms (CARPER) Law, the Delineation of Fisherfolk Management Areas, the Alternative Mining Bill, the National Land Use Act, among others. He is a social entrepreneur innovating community programs and projects that are sustainable, replicable and scalable with triple bottomlines of people, planet and profit. He co-founded 3 social enterprises namely SolarSolutions focusing on community renewable energy and applications in disaster areas, VeggiesforGood which creates sustainable livelihood for the informal sector like urban poor women and farmers, BaTaas which focuses on economic empowerment of the rural and urban poor by providing security of tenure. He also sits in the board of SIKAT a fisherfolk NGO that empowers subsistence fishers through Self-Help Economic Groups and, OrganicOptions that markets organic vegetables and help the smallholder farmers earn higher income. He advocates for a legal framework in sustaining social enterprises and encouraging more businesses to undertake such operations.
He teaches human rights, agrarian reform, and community empowerment and specialize topics like renewable energy for communities, socialized housing, cooperatives, social enterprise, rural development, small fishers rights, and community-based sustainable tourism. He also trains law professors through the LEAP project of the UP Law Center and Legal Education Board on improving their teaching pedagogy, developing model syllabi and effective tools in understanding social justice and using the law to address inequality. He also teaches mathematics to college students especially on how it applies to their daily lives, especially complex social problems like poverty, housing, energy and climate change.
Current Professional Affiliations
He teaches law and concurrently the Director for Academic Support of the DLSU Tanada-Diokno School of Law. He also teaches law at the Ateneo Law School and San Sebastian Recolletos College of Law. He is the managing director of BaTaas. He is also a senior program officer of the Training and Conventions Division of the UP Law Center and the program director of the LEAP Fellowship for Legal Professors. A member of the Integrated Bar of the Philippines since 2016.