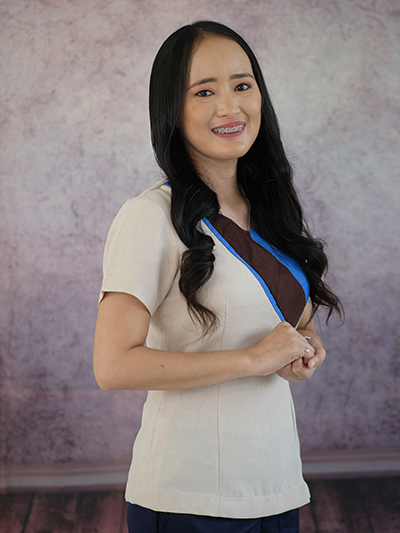 Aphrodite Bechayda
Aphrodite Apinado Bechayda is a Master Teacher at Vinisitahan National High School and a part-time instructor at Zamora Memorial College and San Jose Community College. In July 2023, Aphrodite will receive her degree in Doctor of Education in Educational Leadership and Management from Bicol University Graduate School (BUGS) where she also received her Master of Arts in English Education. She graduated cum laude from BU College of Education with a bachelor's degree in secondary education major in English.
Aphrodite is a curriculum material writer, LAC shareable content writer, an innovator, a member of the SDO-Albay news team as well as the District Information Coordinator, an organizer of different training, and seminar-workshop for teachers, and a member of the local pool of trainers of DepEd Region V and SDO Albay in Campus Journalism. In 2021's National Campus Press Olympiad's digital photojournalism (non-mobile) category, she served as the coach of the winning student.
In 2021, Aphrodite won the ARUGAN Award for Most Inspiring Secondary Teacher in SDO Albay. As a Fulbright DAI fellow, Aphrodite wishes to explore the good practices, techniques, and approaches in teaching reading to increase the student's reading comprehension and enhance their critical thinking, which may lead to an interactive, collaborative, and holistic learning environment.