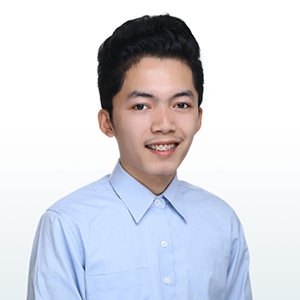 Mapua University – Manila

1002 St. Solana

Rm. 325 – C, Casa Consuelo Dormitories, Intramuros, Manila,

Born and raised in a small town in the province of Batangas in the Philippines, David Leviste enjoyed the small-town life for 15 years. As an only child, he enjoyed living a liberated and independent life. Growing up in a small community of people, David knows and values the importance of a community. In 2015, he graduated with honors in De La Salle Lipa, where he started and finished his elementary and secondary education for 10 years. His alma mater molded him to the person he is today; embodying teaching minds, touching hearts, and transforming lives. In 2015, he moved to Manila for his tertiary education. Being 16 and living alone in a fast-paced environment of his university and the unforgiving capital city made him the resilient person he is today.

David is a double degree undergraduate student in Mapua University, one of Philippines' top universities. He is taking up Bachelor of Science in Chemistry and Bachelor of Science in Chemical Engineering. In the academic school year 2018 – 2019, David was a distinct officer for two university organizations: Chemistry Society of Mapua as the Director for Multimedia Arts and Design & Philippine Institute of Chemical Engineers – Mapua Student Chapter as the Board of Representative for Logistics and Operations. His passion in service and community welfare led him in being elected as the president of the Chemistry Society of Mapua (S.Y. 2019 – 2020). In 2017, he was a participant in LIYAB: Awakening the Filipino Leader in You, held in the House of Representatives, Republic of the Philippines.

Living in the Philippines has sparked his interest in the field of meteorology and seismology. He once aspired to become an educator and a lawyer. Eventually, he decided to study the field of Chemistry with his desire to learn the central sciences. He is also into politics & world affairs, and a lover of film and music. He wishes to travel the world someday, learning different life perspectives from people in different walks of life.