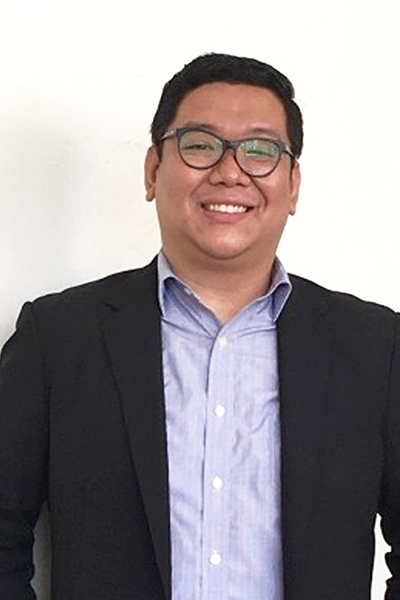 MAICO DEMI B. APEROCHO, Ph.D.
Home Institution: University of Mindanao-Main
Host Institution: Gonzaga University
Award Name: Fulbright Language Teaching Assistant (FLTA)
Discipline: Applied Linguistics/ Language Teaching
Award Year: 2022
Maico is currently the Technical Assistant to the Dean of the College of Arts and Sciences Education and an Associate Professor in the AB English Language Program and the Languages Discipline at the University of Mindanao-Main, Davao City, Philippines. He just recently obtained his Ph.D. degree in Applied Linguistics at the University of Mindanao Professional Schools, where he studied depressive language through critical discourse analysis. He has published a few studies on critical discourse analysis, writing, and language teaching and has authored a book on technical writing and one on a research-based discussion related to the use of doublespeak in presidential speeches. He is also the founder of the Philippine's Toastmasters International club exclusive for language teachers only, the Language Educators Toastmasters Club. As a Distinguished Toastmaster (DTM), he served in his various capacities as a district leader, club coach, sponsor, and public speaking mentor. He has also been serving as a resource speaker for various academic and corporate trainings or workshop with foci on technical and business communication, linguistics, language pedagogy, leadership and values, and public speaking. His drive for participating in the Fulbright Language Teaching Assistant Program is fueled by his determination in promoting Mindanao culture and identity and in advocating initiatives that promote cultural ties through language, literature, and heritage.
Besides being an educator and a Toastmaster, Maico has been a prolific youth advocate, which is manifested in his membership in national organizations such as The Outstanding Students of the Philippines-Alumni Community and the Young Southeast Asian Leaders Initiative (YSEALI) and his productive participation in international and national youth advocacy programs such as the ASEAN-Australia Strategic Youth Partnership's Digital Dialogues, YSEALI's iLinang Philippines, and Break the Fake Movement's Media Civic Lab. He also continually presents relevant studies and publishes papers in the field of linguistics being a lifetime member of the Linguistics Society of the Philippines and a member of other international/national organizations such as TESOL Philippines, American Association for Applied Linguistics, and Philippine Association for Teachers and Educators.