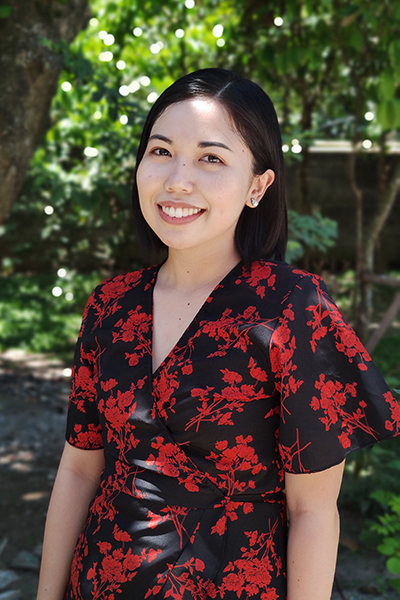 Geri Mae A. Tolentino is an instructor at the Forestry and Environmental Science Department of the College of Agriculture at Southern Luzon State University (SLSU) in Lucban, Quezon. She also served as SLSU's Intellectual Property Management Officer. In August of 2022, she will be pursuing her PhD in Environmental Science at the State University of New York – College of Environmental Science and Forestry (SUNY-ESF) at Syracuse, New York. She plans to specialize in Environmental Interpretation and Education.
Geri graduated from the University of the Philippines Los Baños with degrees in BS Development Communication (2013) and MS Environmental Science (2016). She also finished her Masters in Asian Studies (2022) from the University of the Philippines Diliman. Her research interests revolve around the cultural and political aspects of Environmental Issues in Asia. Geri is grateful to be placed in SUNY-ESF, the oldest and most distinguished US institution that focuses on the study of the environment. It is Geri's goal to learn from the prominent environmental education scholars and leaders from United States, promote environmental collaborations and understanding between the Philippines and the US, and continually inspire the youth—future environmental leaders and scientists of the Philippines.
Geri loves hiking with family and friends! Mt. Makiling (Los Baños, Laguna) and Mt. Ulap (Itogon, Benguet) are her favorites and most memorable hikes. Initially, she prefers the mountain over the sea, but after visiting Boracay (Malay, Aklan), she claims to love hiking and swimming equally!