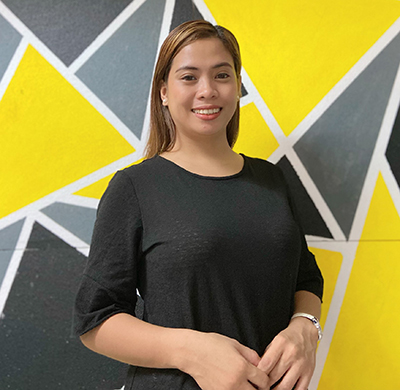 Jane is a faculty of Biology Department and a research associate of Center for Natural Sciences and Environmental Research (CENSER) in De La Salle University. She is working with Practical Genomics Laboratory in the same university since her master's degree in biology up to her current DOST-funded project for giant clam genomics.
Her first area of expertise is the unexplored group of planktons in the Philippines, the tintinnid ciliates. She is one of the rare protozoologist that has taxonomic records and studied the Philippine ecology of tintinnids. She has been part of the National Fisheries Research and Development Institute under "Save Manila Bay Project" and the UP-MSI for Autonomous Reef Monitoring Systems that studies ocean acidification. Her current research involves giant clams and coffee genomics under one of the Philippine geneticist, Dr. Ma. Carmen Lagman. The vision that they have for the Philippines is giving access and training to different institutions with aspiring scientist, farmers, entrepreneur, and students to a practical approach of bioinformatics and genomics.
Her passion aside from science is teaching church music and children ministry. She has spearheaded a group named "Hosanna Baptist Music Missionaries" that trained hundreds of Christian Baptist musicians in the Philippines. She believes that Jesus Christ is the only way of salvation and all things be done in His glory.