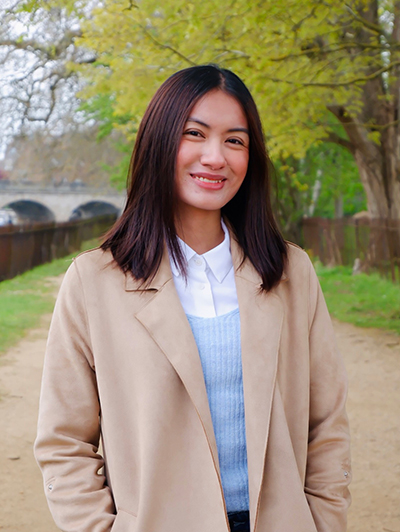 Maria Janela Generoso Cantre
Energy Consultant
Janela is a consultant specializing in Asian energy markets. She holds an Economics degree from the University of the Philippines School of Economics, magna cum laude, and will be taking Master of Energy Economics at the Rice University in Houston, Texas.
Her career in the energy industry started with the Philippines' leading clean and renewable energy company where she spent three years immersed on actual applications of economics in the field and the challenges hounding the Philippine energy industry. Janela then spent more than two years in an international engineering and management consulting firm, expanding her expertise to other Asian energy markets such as Japan and South Korea. She worked with various international clients and led market modelling and analysis for projects related to energy transition. Janela was also among the first cohort of the Female Leaders in Energy Program of the US government and the US Energy Association where she delivered a capstone project on empowering female leadership in the Philippine power generation sector.
As a Fulbright scholar, Janela plans to study the optimal and appropriate market design that will help towards the decarbonization of the Philippine economy while addressing the persisting issues of the energy industry. She hopes to contribute to the energy transition strategy and energy policy planning and development in the Philippines.
Janela is into reading books and discovering new places and food, interests she now shares with her husband and son.