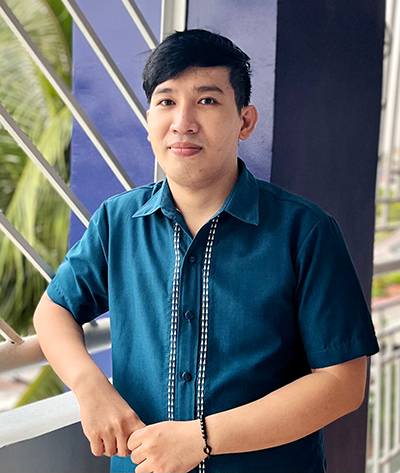 Jaylord S. Losabia is a teacher of A. Bonifacio Integrated School in Iloilo City. Aside from classroom duties, he plans and prepares school-based teacher development programs and serves as resource speaker on various topics in education within and outside his school.
He is passionate about writing and illustrating storybooks for children, and believes in their power to bring change to the community. His written and illustrated storybooks, learning materials and coloring books for children has been published by the Department of Education, Let's Read Asia and non-government organizations among others. His recent works involve storybooks to promote literacy, GEDSI awareness and relief operations to disaster victims.
He believes that this program will give him not just the knowledge and skills to transform the educational scenario in the Philippines, but more of being an inspiration to his community. Being born in poverty himself, he is hopeful that his experiences and what he has achieved through this program will give him an impactful voice to inspire young minds.