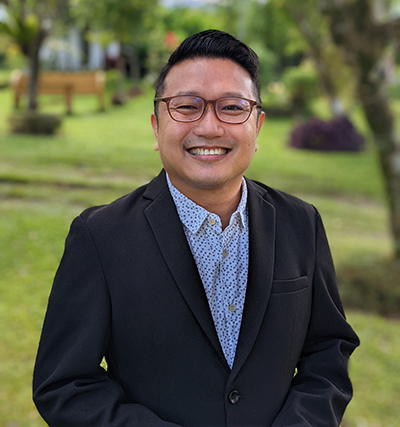 JOEY IAN C. SINGSON
Home Institution: Bacolod City National High School
Host Institution:
Award Name: Fulbright Distinguished Award in Teaching for International Teachers
Discipline: Science & Research Education
Award Year: 2021-2022
Joey earned a Master of Arts in Education with a major in General Science from La Consolacion College in Bacolod and is now pursuing a PhD in Science Education from Philippine Normal University, the country's National Center for Teacher Education. Joey is the Officer-in-Charge of Bacolod City National High School's Science & Technology Department and the Program Head of the Science, Technology, & Engineering (STE) Program, a Special Curricular Program in Science for students in special science classes. He was just named the Philippines' Most Outstanding Science Teacher in Innovation and represented the country at the SEAMEO QITEP in Science's Dr. Ki Hajar Dewantara Award in Science Teaching in Southeast Asia for his work on incorporating Research as a subject in junior high school for non-STE students, a first in the country's basic education curriculum. Joey enjoys experimenting with different pasta dishes and getting some exercise by mountain biking. As a Fulbright fellow, Joey's goals include developing strategies and innovations to assure the continuation of high-quality basic education in the face of the pandemic, as well as enhancing his study incorporating research into the basic education curriculum for underprivileged non-STE students.