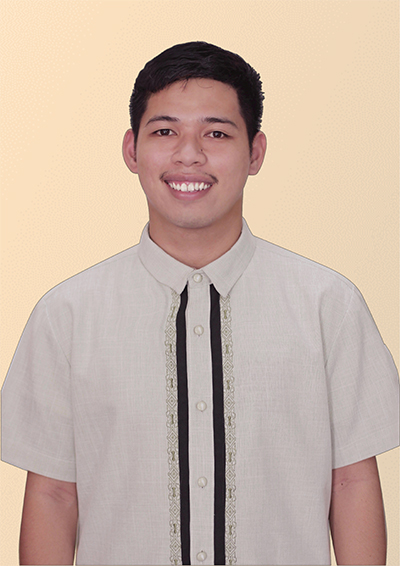 KENN JOSEPH LOUIE J. CABRERA
Kenn Joseph Louie J. Cabrera, a Teacher III at Falcon Memorial Elementary School in Tago, Surigao Del Sur, is a passionate educator dedicated to teaching Science, Mathematics, and Arts. He holds a Bachelor's degree in Elementary Education-General Education from Surigao del Sur State University-Main Campus, where he was awarded as the only Latin awardee (cum laude) in his department and was recognized as one of "The Outstanding Students of Caraga" in 2016. Currently, he is pursuing his Master's Degree in Early Childhood Education at Philippine Normal University-Manila, supported by a full-ride scholarship from The National Educators' Academy of the Philippines (NEAP)-Linking Standards & Quality Practice (LiSQuP).
With five years of teaching experience, Kenn has actively contributed to the field of education. He has excelled as a module writer and illustrator, led training sessions, introduced innovative teaching methods, and organized developmental programs for children in his division. His remarkable achievements have gained recognition, with media outlets such as CNN Philippines, Teleradyo DZMM, VTC News (Vietnam), and other local online news portals featuring his works. Additionally, his outstanding contributions to the learners of Tago, Surigao del Sur have been officially acknowledged through a municipal resolution commending his exemplary services.
Selected as a Fulbright Distinguished Awardee in Teaching Program for International Teachers (Fulbright DAI), Kenn is set to explore the effective integration of play and art as pedagogical tools. He firmly believes that teachers should employ methods that promote interactive and enjoyable learning experiences, especially considering the challenges many children face, such as feelings of inadequacy, violence, and injustice.
During his leisure time, Kenn indulges in his hobbies, including drawing and practicing various dance styles. He also nurtures a fascination with the cosmos, making him an avid follower of astronomical documentaries and a devoted fan of all things related to extraterrestrial beings.