Filipino FLTAs join Mid-year Conference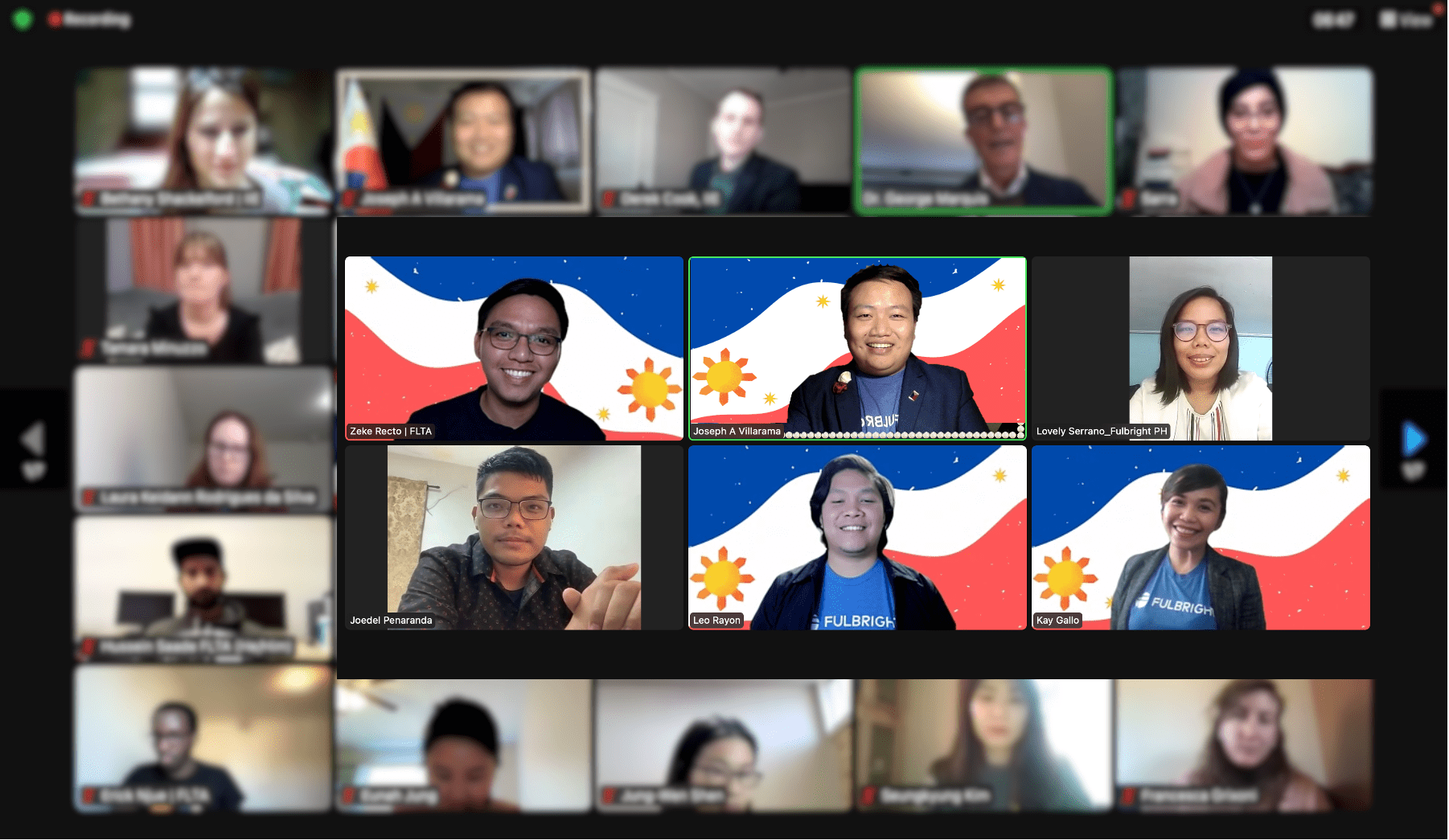 The Fulbright FLTA (Foreign Language Teaching Assistant) Mid-year Conference is a yearly gathering of FLTAs all over the United States. For cohort 2021-2022, more than 300 teachers who are helping in the teaching or are primary teachers of their native or national language in their respective US host universities gathered virtually for three days to share best practices, update their teaching methodologies, participate in workshops, and, most importantly, celebrate cultural diversity through language.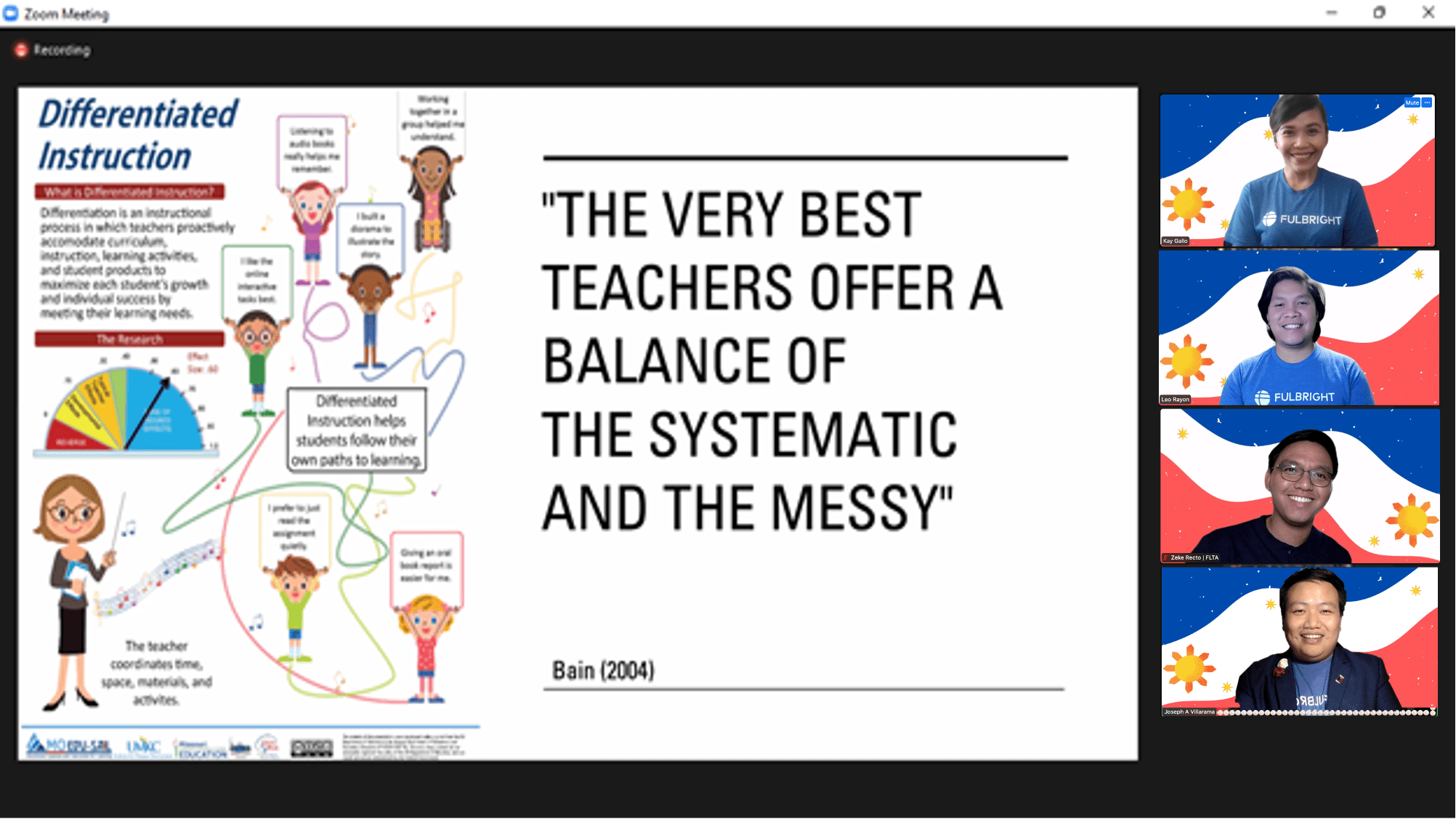 Filipino FLTAs, Ezekiel Recto, Joseph Villarama, Kay Gallo, and Leo Rayon, Jr. joined the gathering and proudly waved the Filipino flag while wearing barong and filipiana. Part of the conference was a session with FLTA alumni where questions about departure and adjustments when flying back to their home countries were answered. Mr. Joedel Peňarada, former Filipino FLTA at Skyline College, joined two other former FLTAs from Morocco and Argentina in the panel discussion. Joseph was selected as one of the presenters on the third day of the conference. His presentation, Filipino Language Kickoff: From the Rice Bowl to the Tree Town, showed how the teaching of language is also the teaching of culture. Several other FLTAs talked about their language classrooms and the activities, tasks, and visual aids that they have been utilizing to create meaningful experiences among their students. A day before the start of the conference, Ezekiel joined a group of selected FLTAs to meet with Deputy Assistant Secretary for Academic Programs, Ethan Rosenzweig, to discuss about the activities that they have been doing on campus and in their host communities and how their Fulbright grant made an impact on them and on the community and people they have been working with.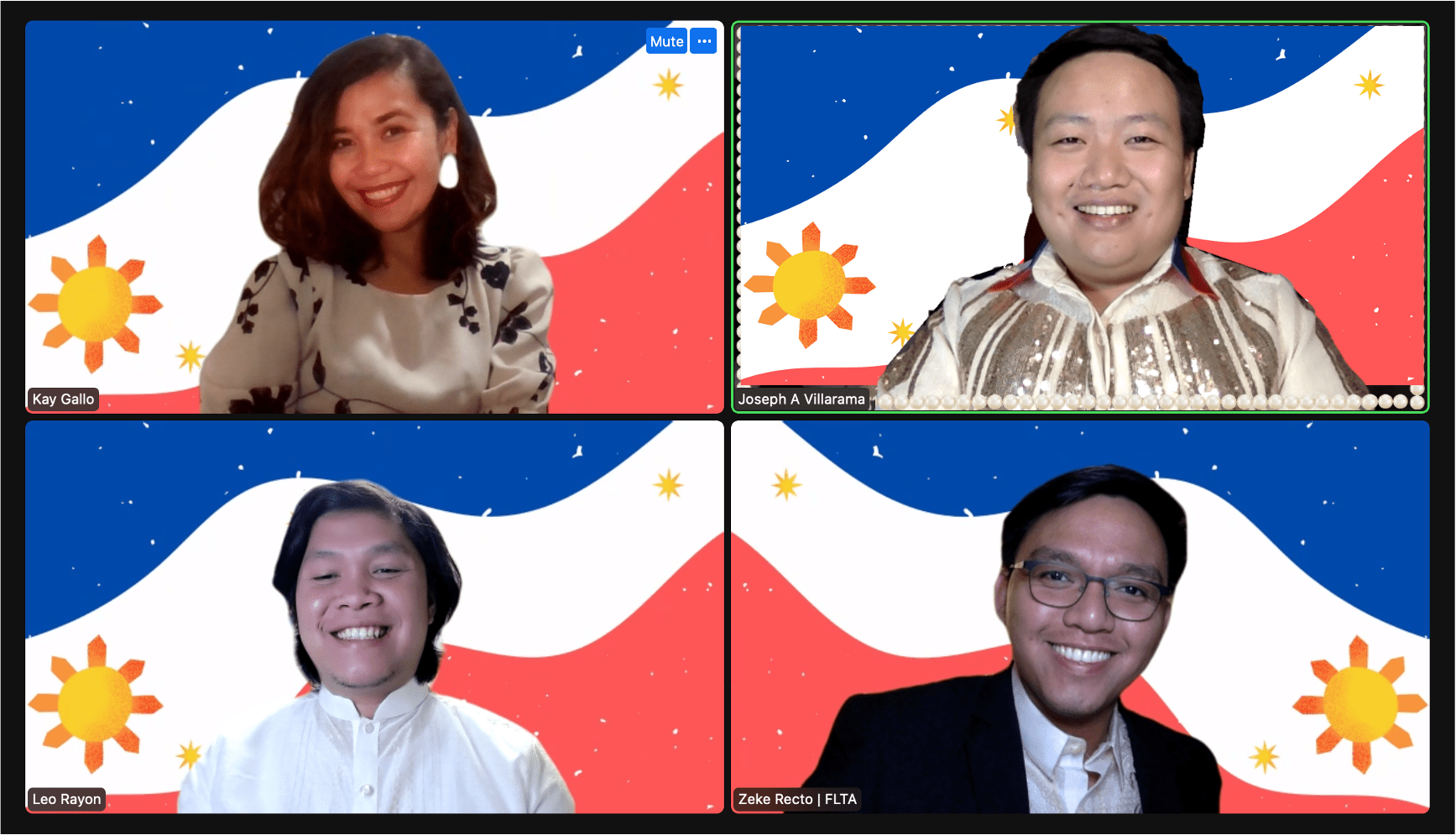 Ezekiel who is currently at Skyline College, Joseph at University of Michigan Ann Arbor, Kay at Northern Illinois University, and Leo at Gonzaga University are all set to return to the Philippines in June of this year.
Fulbright Philippines, now entering its 74th year, is also gearing up for its 75th anniversary – marking 75 years of impacting Filipino lives through scholarship grants and opportunities. Interested in earning a Fulbright? To find out more about our scholarship grants, visit Fulbright Philippines' website: http://fulbright.org.ph/.