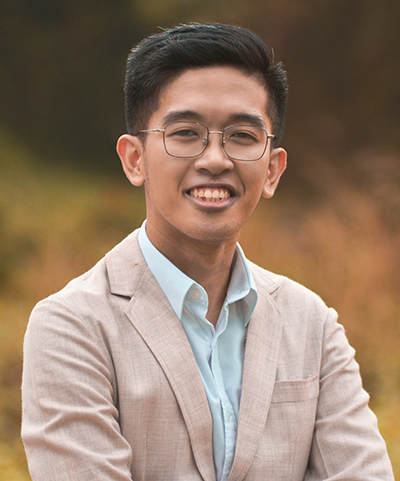 Phil Pangilinan
Phil Justin A. Pangilinan is currently an undergraduate student taking up a degree in Chemistry at the University of the Philippines - Diliman. He is currently affiliated with the institute's Functional Inorganic Nanomaterials Chemistry (FINC) group and has research focus on the green synthesis and design of metal nanoparticles for applications in remediation and catalysis.
He prides himself in being a consistent honor student with a strong STEM background, graduating as their Junior High School batch valedictorian at CLSU Science High School and graduating with High Honors in Senior High School at De La Salle University - Manila where he was also an awardee of the Parmenie Entrance Scholarship Grant.
Despite being a natural science major, Pangilinan shares an interest in media, communication, and literature. He has participated in national writing competitions and has also published articles under the Philippine Daily Inquirer's Youngblood and Love.life sections. He has also ventured into part-time freelance work with niches in content writing and events hosting, on top of his active membership in various organizations and volunteerism initiatives.
With deep roots in Novo Ecijano heritage, Pangilinan plans to give back to the farming community he grew up in by producing valuable research on rice crop production. He also places emphasis on social reform through upliftment of science education, communication, and literacy for he believes that scientifically aware minds produce more empowered communities.