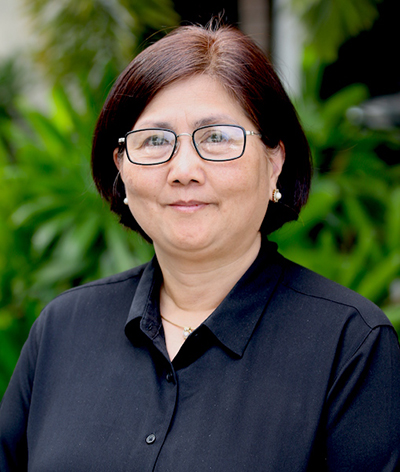 Rosana Mula
Home Institution: Benguet State University
Host Institution: University of Illinois Chicago
Award Name: Fulbright Scholarship
Discipline: Household Development Studies
Award Year: 2023
Rosana Mula's works focused on educating young minds as a faculty member in various state universities of the Philippines and overseas as the learning coordinator of the International Crops Research Institute for the Semi-Arid Tropics (ICRISAT) based in India. She also has a decade of science-based development engagement in agriculture such as impact assessment studies of hybrids and community watersheds, coping strategies, upscaling using information and communications technology (ICT)-mediation, and capacity development. These involvements led to several publications and further research initiatives. The latest of which is on urban and peri-urban agriculture (UPA) food system where she endeavors to provide policy directions for better and informed decision-making of UPA programs in the Philippines. She will be working on this with Prof. Molly Doane, a distinguished anthropologist of the University of Illinois Chicago.
She obtained her PhD in Household Development Studies at the Wageningen Agricultural University, The Netherlands through a scholarship from the Dutch Agency for Research in the Tropics (WOTRO).
She is a wife and mother of three boys.