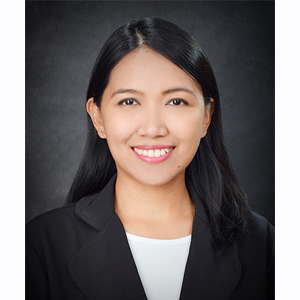 Shiela Niña L. Rea-Santes is a Master Teacher II at Lutucan Integrated National High School, a large public secondary school in the Division of Quezon Province. She earned her Bachelor of Secondary Education, Major in English, cum laude, from Southern Luzon State University in 2009. She also finished her Master of Arts in 2014 and started her Doctor of Philosophy in 2019. Currently, she serves as a full-time classroom teacher and head of the Senior High School Communication Arts Group. She is also involved in other pertinent assignments such as School-Based Management (SBM) coordinator, Learning Action Cell (LAC) facilitator, and District Anti-Drug Movement consultant.
Ma'am Shie, as her learners and colleagues fondly call her, was also one of the teacher support group members who wrote and validated the Resource Packages for the Philippine Professional Standards for Teachers (PPST) and the manual for Results-Based Performance Management System (RPMS) for teachers and school heads. Since then, she has been an advocate of teacher quality. Thriving in the new normal, she has initiated and implemented school-based project for personal and professional development of in-service teachers.
Aside from teaching, she also promotes financial literacy for Filipinos by coaching people from different walks of life in managing their personal finance and investments. With her husband, Shiela is also an active member of the Couples for Christ community.
Her superior and colleagues see her as a goal-oriented, inspiring, and passionate teacher-leader, whose informed decisions and ardent actions have significantly improved the planning and implementation of programs and projects in the school community.