Fulbrighters Share Pre-Thanksgiving in US-Ph Alumni Reception
PASAY CITY, PHILIPPINES – Staff of the Fulbright Commission in the Philippines and Fulbright alumni gathered last November 24 at the Conrad Hotel in Pasay City to celebrate the 75th anniversary of US-PH diplomatic relations.
The US-PH Alumni Reception also aimed to celebrate the 75th anniversary of the Fulbright Program along with the launch of the International Visitor Leadership Program (IVLP)'s book to commemorate its 80th year.
U.S. Embassy Chargé d'Affaires, ad interim (a.i.) Heather Variava, who is also the Philippine-American Educational Foundation (PAEF) Board Acting Honorary Chairperson, opened the ceremony by welcoming attendees and scholars, emphasizing the importance of diplomatic relations between the U.S. and the Philippines.
The ceremony followed with welcome messages from PAEF Executive Director Julio S. Amador III and Public Affairs Counselor / Chairperson of the PAEF Board, John Groch. Both speakers emphasized the value of the Fulbright Program in improving the bilateral relations between the two countries
"When the Fulbright Program was brought to the Philippines through the 1948 agreement, the funding came from the United States, but the idea was already inclusive: let's involve the Filipinos in deciding the priority areas where the program will have an impact, and let's make them partners in selecting the scholars. So, from the start, the Fulbright Program in the Philippines was bi-national, it was development-oriented, and it sought to be inclusive."
In line with COVID-19 safety measures and protocols, about 60 people gathered for the event, with majority of attendees consisting of alumni of programs sponsored by the U.S. government. The event also served as reunion and networking event for all professional exchange alumni from different industries as well as an opportunity for scholars to broaden their network.
A cocktail reception and pre-Thanksgiving get-together concluded the event.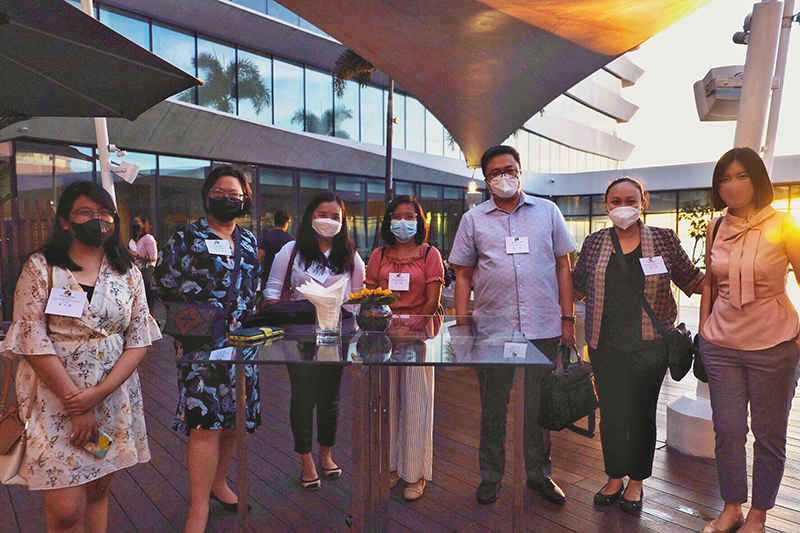 Fulbright Philippines, now on its 73rd year, is also gearing up for its 75th anniversary – marking 75 years of impacting Filipino lives through scholarship grants and opportunities. Interested in earning a Fulbright? To find out more about our scholarship grants, visit Fulbright Philippines' website: http://fulbright.org.ph/.